Let me go to sleep let me go to sleep let me go to sleep let me go to sleep
A tiny little planet, not very far from here, but far away from every day, and far away from fear
Gonna build a rocketship, crying like a dove, flying like a mothership, on its way to
love (…) ZWERM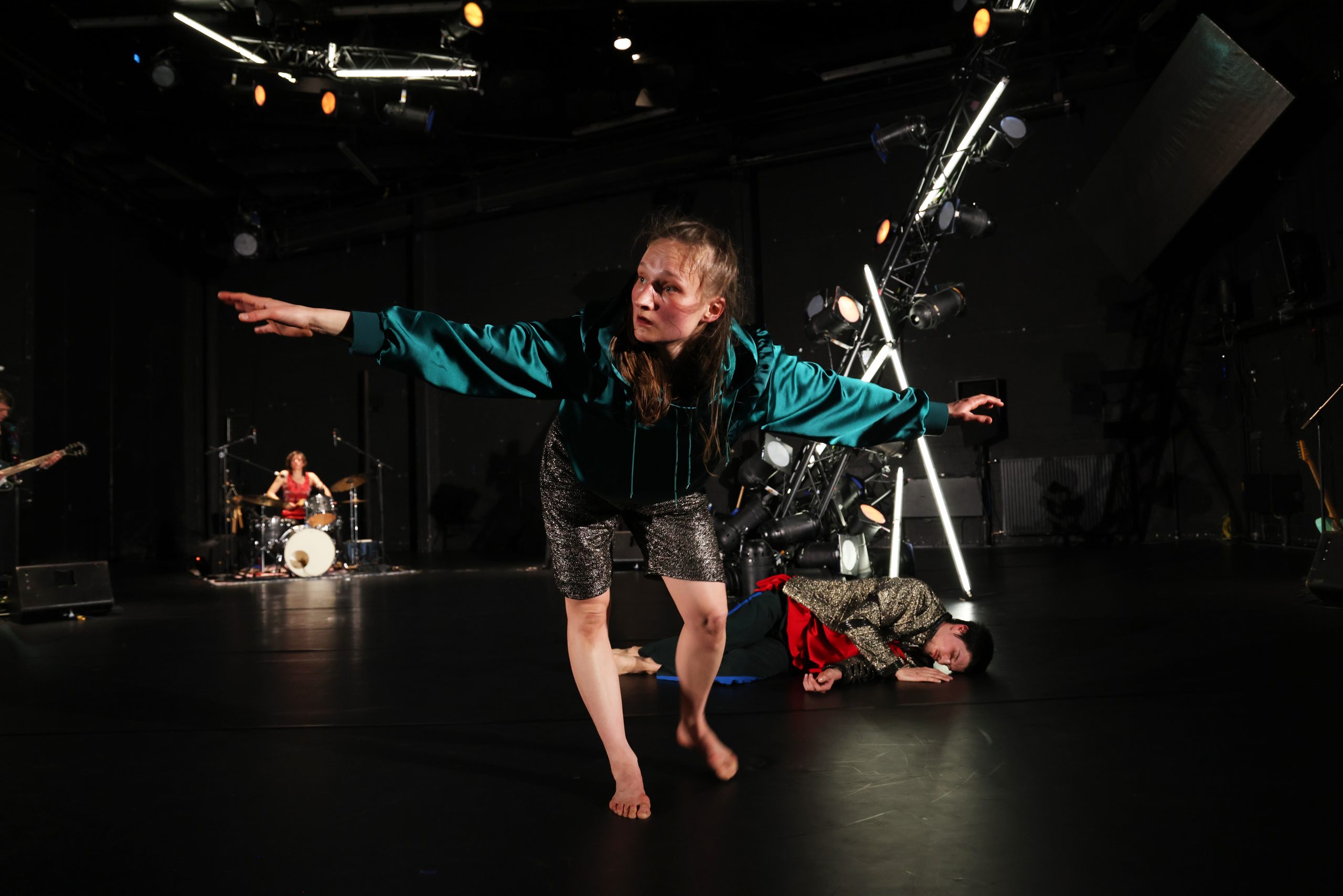 Fabula
Claire Croizé
Fabula marks ECCE first collaboration with Unusual Symptoms, Belgian band Zwerm, as well as with drummer Karen Willems. Seven dancers and five musicians explore contradictory emotions in the face of the current state of the world, in a polyphony of voices. Anger and despair, joy and lust combine into a choreography of powerful sound and imagery, hinged between rock concert and opera. The prog-rock and psychedelia influenced sound on Zwerm's current album "Great Expectations" encounters figures from Greek mythology and Italian writer Cesare Pavese's texts that Claire Croizé contrasts with the dancers' individual movement languages.
https://www.theaterbremen.de/de_DE/programm/fabula.1324916

For upcoming performances, check out the agenda.
Choreography
Claire Croizé
Created with and danced by
Paulina Będkowska, Gabrio Gabrielli, Maria Pasadaki, Nora Ronge, Andor Rusu, Young-Won Song, Csenger K. Szabó
Music
Zwerm & Karen Willems
Light Design
Jan Maertens
Costume Design
Anne-Catherine Kunz
Dramaturgy
Etienne Guilloteau
Assistant Directors
Leon Stille, Andy Zondag
Production Management
Anne Crevits, Alexandra Morales
Assistant to Costume & Light Designer:
Andrea Künemund
Internship
Adela Maharani
Stage Manager
Ellen Uta Merkert
Production
Theater Bremen
Coproduction
Concertgebouw Brugge and ECCE
With the support of the Flemish Authorities