In his duet La Magnificenza, Etienne Guilloteau creates an unconstrained choreography without any guiding dramatic composition.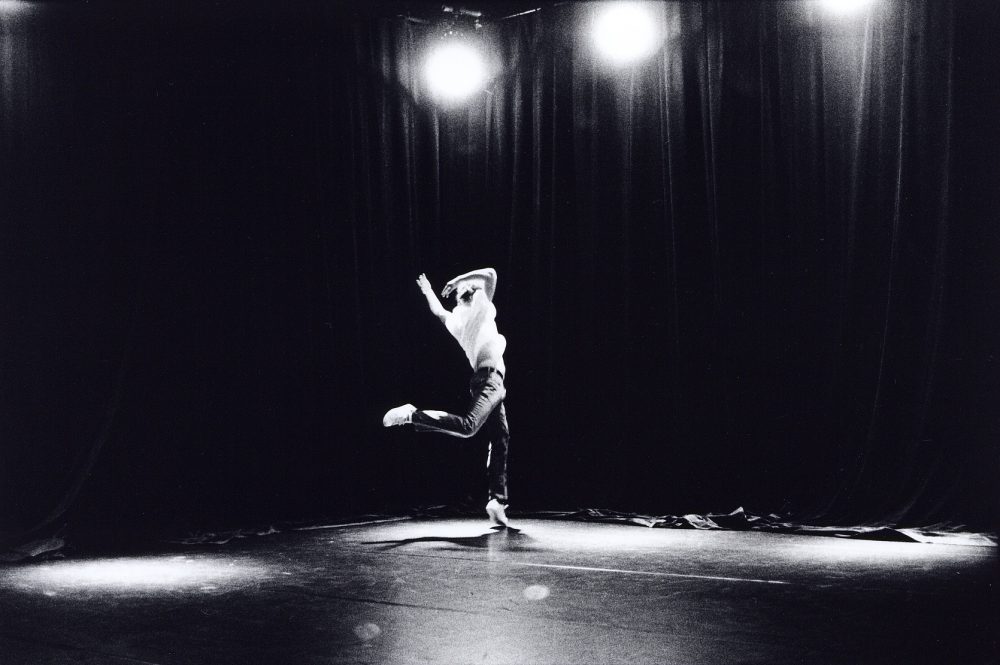 La Magnificenza
Etienne Guilloteau
The choreography gives the viewer the space to look uninhibitedly at what the moment itself has to offer. Guilloteau searches for a language of dance that is strange and incomprehensible, and free of all meaning, but that brings the other essential qualities of movement to the fore: rhythm, nuance, musicality, colour … La Magnificenza is a duet, a rhapsody, a collage, a succession of forces and momentums. Two men take the stage, but rarely together. Three men, in fact, as light designer Hans Meijer also takes part in the performance. Light, stage and props are gradually dismantled and transformed, laying bare the engineering behind the stage piece to show the mediating role of scenography.

For upcoming performances, check out the agenda.
Choreography
Etienne Guilloteau
Dance
Etienne Guilloteau, Vincent Dunoyer
Music
John Cage & Erik Satie
Co-production
Netwerkplaats Zimmer, cc Berchem, kunstencentrum Vooruit, kunstencentrum BUDA
"La Magnificenza self-reflexively plays with the difference between the stage as a neutral, unmarked space and the way it functions as a symbolically framed and made-up scene that allows artificial actions to take place within a certain plausibility. Guilloteau's choreography can indeed be read as an empirically demonstrated argument, stating that scenography, or the use of the stage as a partly technical, partly rhetorical set-up to bestow actions with an always particular impression of presentness, is a constitutive feature of liveness."
Rudi Laermans, Moving Together Theorizing and Making Contemporary Dance. Ed. valiz antennae